A cross-section of the Global Health Equity Participants: From Left to Right: Jeff Patterson, Founder & CEO Gaggle; Juli Stover, Chief Strategy Officer, eVisit; Danielle Morris, AWS Health Equity Lead, AWS; Dr. Kingsley Ndoh, Founder & Chief Strategist, Hurone AI, Dr. Richard Lester, Co-Founder WelTel.
A few months ago, Hurone AI, Inc was announced as a recipient of the AWS Health Equity Initiative award.
AWS offered Hurone AI credits and customized technical expertise including cloud tools to support the beta trials for Hurone's flagship app Gukiza, in Rwanda.
The Gukiza app is an AI-powered digital health platform that supports patients to navigate their cancer treatments remotely, and empowers oncologists through our online platform to remotely monitor and gain more insights about their patients. With the use of Gukiza, our goal is to improve quality of treatment, mitigate the challenges that result from few oncologists (13 oncologists for a population of 13.5 million) serving many cancer patients, and improve treatment compliance. Additionally, by leveraging machine learning modeling on data we gather during our beta testing, we look forward to providing better treatment insights to oncologists to enhance their quality of treatment.
Our work is made possible through the cloud computing tools and technical support AWS is providing Hurone AI. It was on this basis that AWS invited our founder, Kingsley Ndoh, to the AWS Summit in Washington DC to be a panelist at the "Advancing Global Health Equity through Technology" session to share Hurone's work and provide insights on how we can leverage technology to advance global health equity.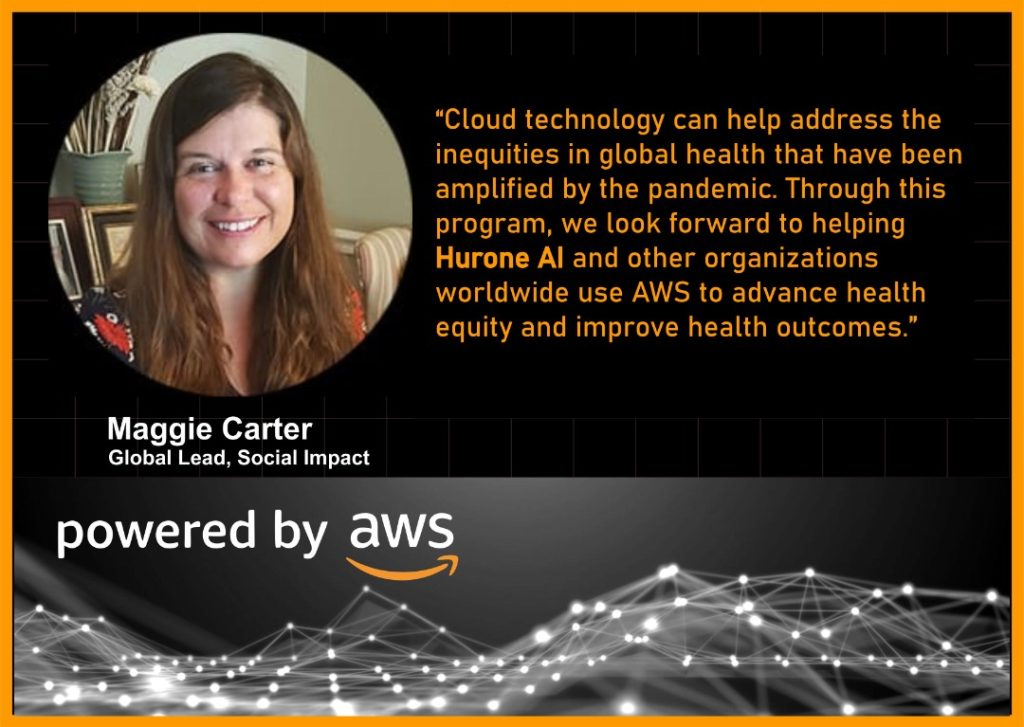 To watch the full length of the Panel. Click below.
Kingsley ended his presentation with this quote:
"Geography shouldn't be a determinant whether one lives or die from cancer"

– Kingsley Ndoh